Kort sammanfattning
Neeku adopterar en märklig havsvarelse som skapar kaos på plattformen.
Avsnittsinformation
Avsnittsnummer:
Säsong 1, avsnitt 12
Originaltitel:
Bibo
Premiär:
13 januari 2019 (USA)
16 mars 2019 (Sverige, svenskt tal)
Längd:
22 minuter
Produktionsnummer:
112
Produktionsbolag:
Lucasfilm
Lucasfilm Animation
CGCG
DVD:
20 augusti 2019 (USA)
VOD:
12 november 2019 (USA, Disney+)
15 september 2020 (Sverige, Disney+)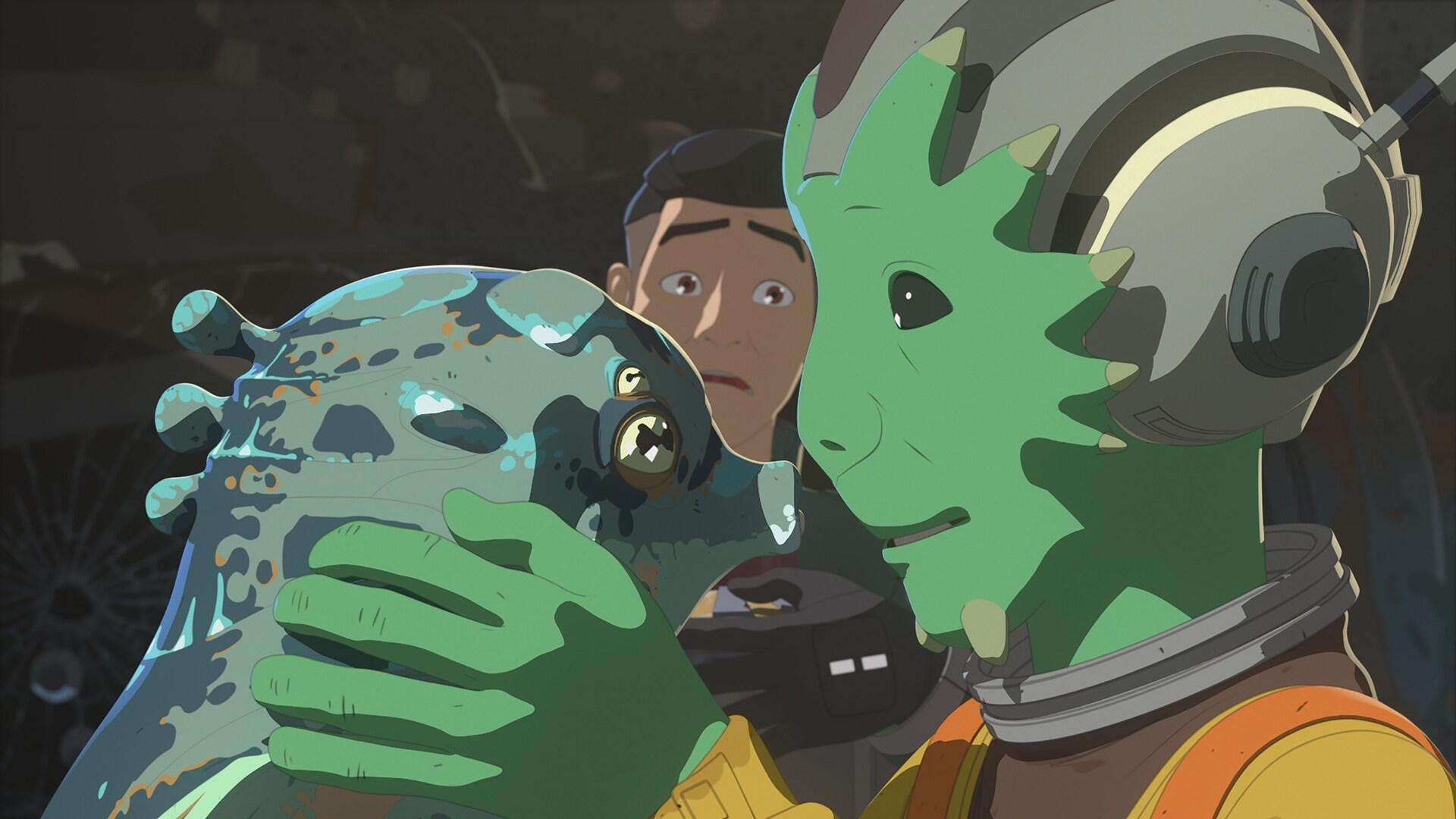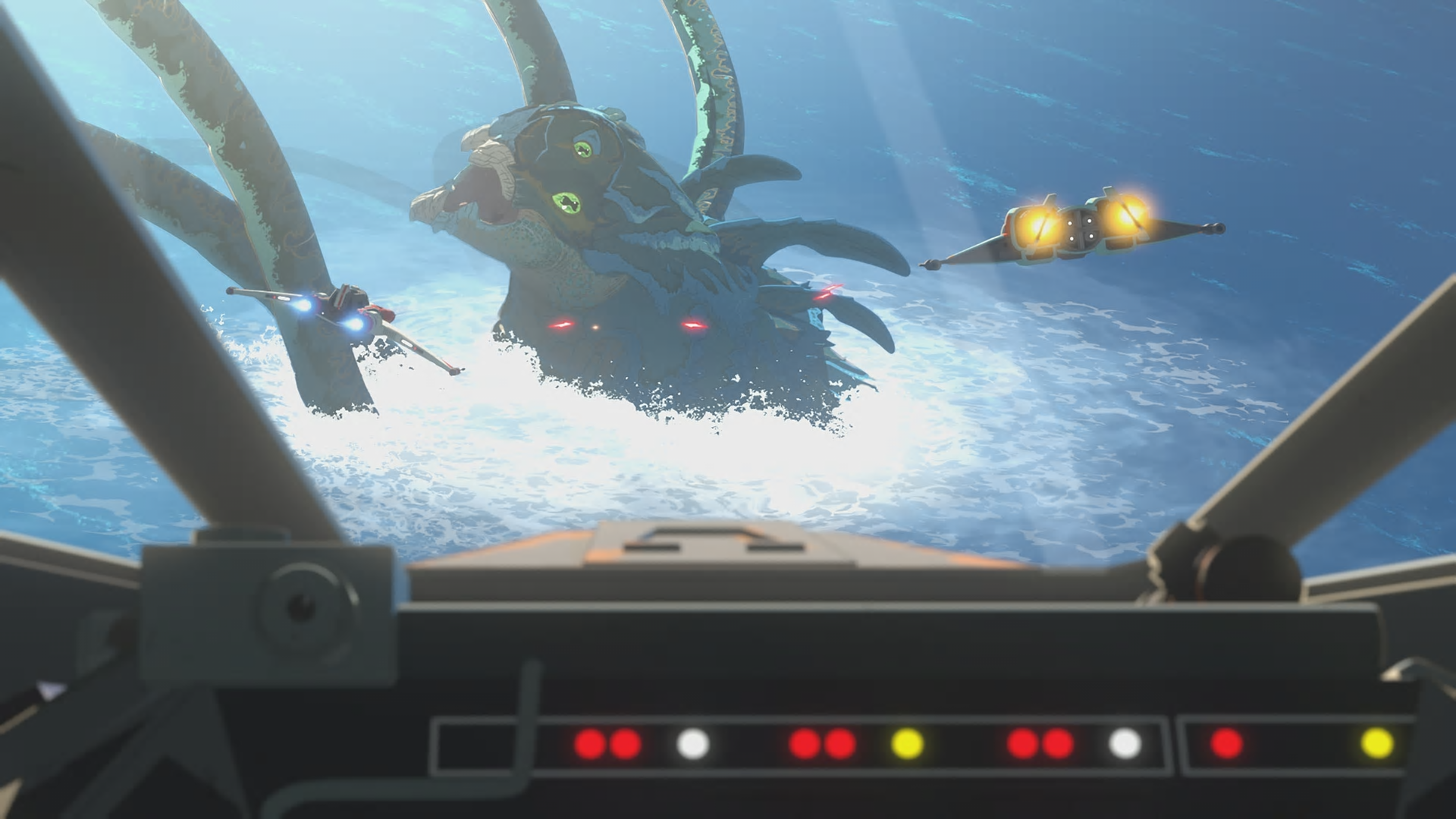 Produktionsteam
Serieregissör
Justin Ridge
Avsnittsregissör
Bosco Ng
Manus
Paul Giacoppo
Skapad av
Dave Filoni
Baserad på Star Wars skapat av
George Lucas
Utvecklad av
Dave Filoni
Kiri Hart
Carrie Beck
Exekutiva producenter
Brandon Auman
Athena Yvette Portillo
Justin Ridge
Dave Filoni
Klippare
Alex McDonnell
Musik
Michael Tavera
Ursprunglig Star Wars-musik av
John Williams
Scenograf
Amy Beth Christenson
Animationsledare
Keith Kellogg
Rollsättning
Lindsay Halper
Ljudredigering
Matthew Wood
David Acord
Ljuddesigner
David Acord
Seniora konceptdesigners
John-Paul Balmet
Andre Kirk
Medverkande
Kazuda Xiono
Christopher Sean
Neeku Vozo
Josh Brener
Jarek Yeager
Scott Lawrence
Tam Ryvora
Suzie McGrath
R1-J5 ("Bucket")
-
Kel
Antony Del Rio
Bibo
Bob Bergen
Hype Fazon
Donald Faison
Jace Rucklin
Elijah Wood
Chelidae
Frank Welker
Kragan Gorr och Vic
Gary Anthony Williams
Kapten Doza
Jason Hightower
Freya Fenris och Jooks
Mary Elizabeth McGlynn
Säkerhetsdroid
Matthew Wood
Synara San
Nazneen Contractor
Eila
Nikki SooHoo
Griff Halloran
Stephen Stanton
Roliga fakta
Den Z-95 som bärgas ur havet är ett exempel på en väldigt gammal skeppsdesign I galaxen. I den femte säsongen av Star Wars: The Clone Wars (som utspelas mer än 50 år innan Resistance) ser vi skeppet användas över Umbara.
Bibos röst görs av Bob Bergen som tidigare spelat Luke Skywalker I klassiska spel såsom Masters of Teräs Käsi, Rogue Squadron, X-Wing Alliance, Force Commander, Jedi Knight II: Jedi Outcast och Galactic Battlegrounds.
Varje visuellt element som kan ses på den vuxna rokknan återfinns även i den yngre Bibos design, även om vissa detaljer såsom fjällen och tänderna inte än är utvecklade då Bibo ännu är i sitt grodyngelstadie.
• En ny art skapades till tv-serien. Den gröna rymdvarelsen i röd rymddräkt har ingen mun och ses i bakgrunden förtvivlat stirrandes på sånt som är ät- och drickbart utan att ha något sätt att äta eller dricka det. I det här avsnittet kan han ses teckna till en annan av Kolossens invånare att fly från rokknan medan den attackerar marknadsplatsen.